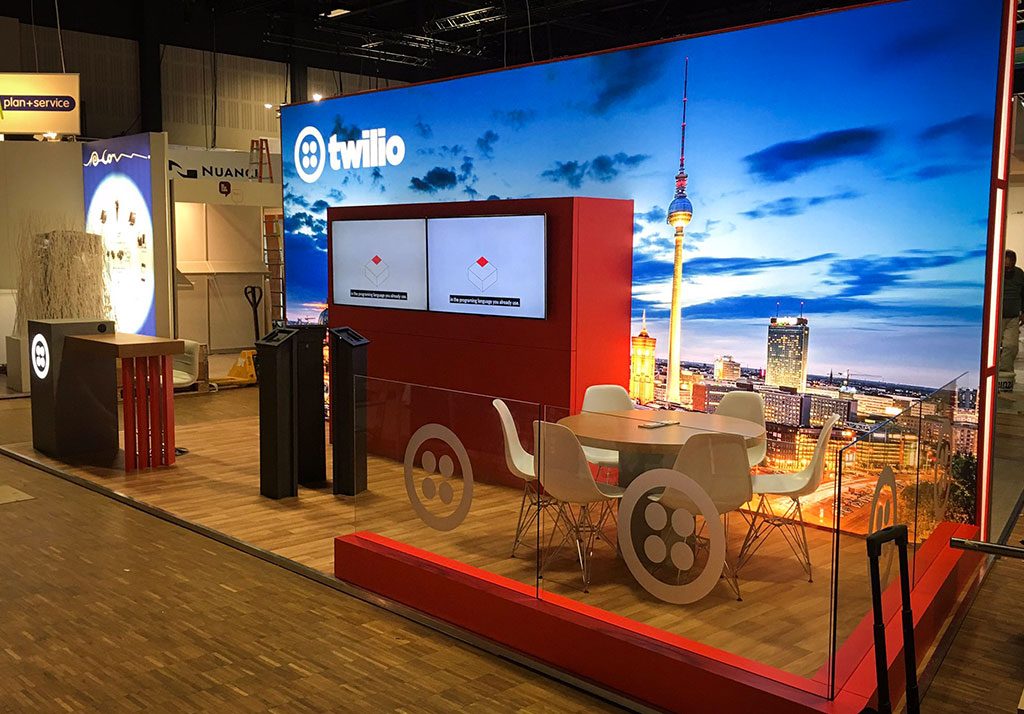 February Event Round-Up
Latest Work
We've had a great start to the year, having already attended four global events in various locations around the world, from the ExCel in London to the RAI in Amsterdam!
BETT 2017
As the first event of 2017, we attended Bett 2017 with our long-term client Vivitek. This event was held at one of our favourite venues, the ExCel in London at the end of January. The exhibition stand that we designed and built for this event featured a new striking graphic treatment, providing a truly seamless Vivitek brand experience.
One of our designers Ben Goodey, said "Vivitek made a strong impression with their sleek, school-themed stand at Bett this year."
ISE 2017
At the beginning of February, some members of the team were lucky enough to be flown out to Amsterdam in the Netherlands for ISE 2017, where they joined four of our clients for the event.
Creating new experiences, the team installed multiple LED displays on the Vivitek stand, adding a new dynamic to the design and boldly showcasing the client's line of digital projection.
Focusing on the consumer experience, we created a bar area for Prysm to invite prospective clients to taste 'a proper coffee' at the stand. Although this design is functional and innovative, it has sadly seen its last outing… Watch this space for a new and refreshed look for Prysm!
A new client of ours, MultiTaction, came away from the event very satisfied with the design, build and execution of the exhibition stand. In place of boring old banners, we created a rotating globe to make this booth, stand out from the crowd!
Lastly, we created a large meeting room for AVI-SPL, which was enthusiastically received by the clients holding large board meetings. Richard Dilley, Director at Prodigio, said: "A clean and striking new design for AVI-SPL; looking forward to carrying this over to Enterprise Connect and Infocomm 2017".
Formula ePrix, Buenos Aires
Among a diversity of design concepts and innovation, attending the FIA Formula ePrix held in Buenos Aires in Argentina with NextEV NIO, was an inspiring and exciting experience for the team.
As per our previous work with NextEV NIO and Formula E, we installed another digital wall, keeping them connected to the outside world during the event and races!
"Exciting times in Argentina, battling the heat and lampposts to build the third instalment of the pit garage" – Richard Dilley, Director.
CCW 2017
The final event that the team attended in February was CCW 2017 in Berlin, Germany with our client, Twilio. Twilio is a cloud communications platform, meaning it was important to design and build a stand with a modern industrial feel. We used a stunning cityscape light box which provided the perfect backdrop and as result a modern feel was beautifully achieved.
Keep an eye out on Facebook and Twitter for more upcoming events, inspiration and Prodigio news!