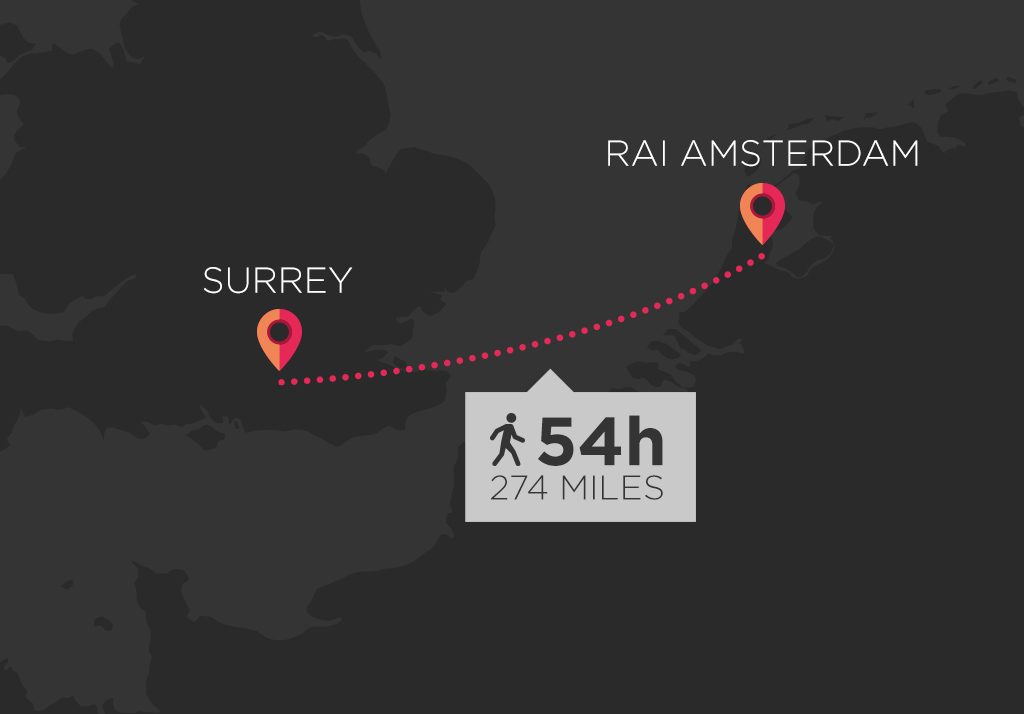 Healthy Team, Happy Clients!
Team Updates
The team here at Prodigio are always doing what they can to stay fit and healthy at all times. Not only does this keep them alert and focused at work, it also helps to ensure they're fully prepared for the demands and challenges of a busy show. Do you know how hard it is to do a 14-hour shift and be on your feet all day? Well let's just say it's pretty hard if you're not in shape!
We set our team a little project for IBC 2017 in Amsterdam… To document how many steps they take over the course of the week on their iPhones and watches. Once the week was over, the steps were counted and we created our IBC step leader board:
Chris – 118,969
Ross – 115,237
Mark – 109,304
Rich – 83,426
Ben – 83,099
Claude – 82,453
That's a total of 592,488 collectively – that's further than walking from the Prodigio office in Surrey to the RAI in Amsterdam where IBC was held! These figures just go to show how strenuous working an exhibition really is.
Keeping up with our fitness ensures that we can serve our clients to the best of our ability when we support them at shows. Having a healthy office is so important to us that the management team offer everyone at Prodigio a free membership at a gym of their choice every month!
Click here to find out more about our time in Amsterdam in out latest blog post.