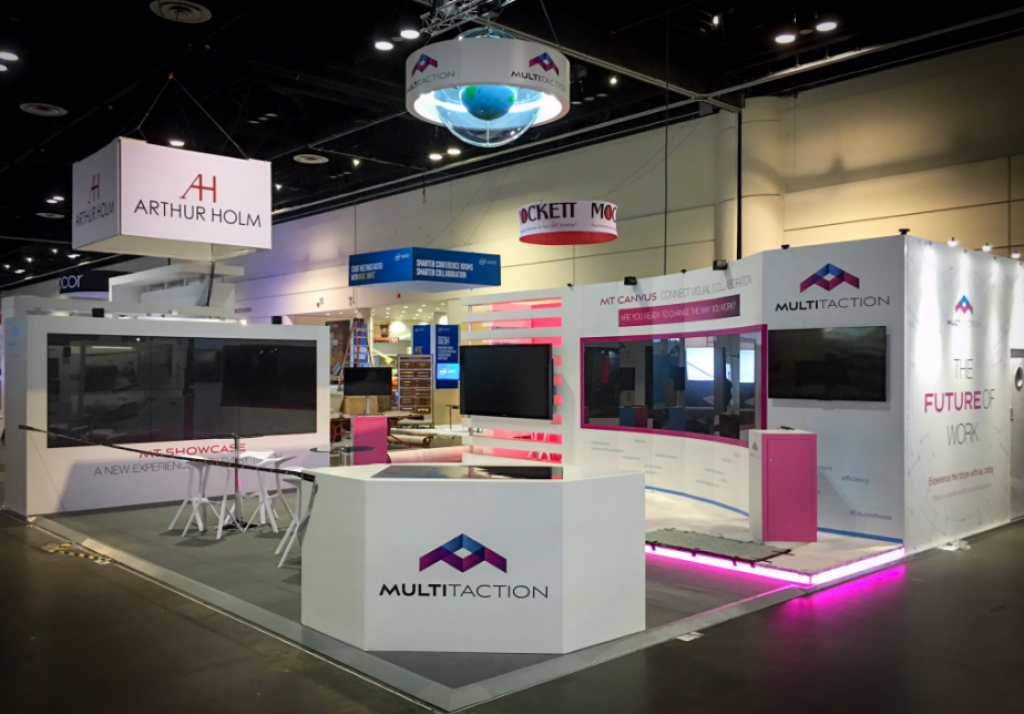 June Event Round-up
Latest Work
Travelling to two exciting events in different locations around the world, and supporting four of our wonderful clients, June was an exciting month for the team. The two events we attended were Media Production Show at the ExCel in London, and Infocomm in America.
Media Production Show is both an exciting and unique event for exhibitors in creative industries – meaning innovation is key. The team headed up to London to support our client Broadcasting Production Services (BPS), an expanding company in the media production sector.
The back wall of the stand was a predominant feature, showcasing the GoPro products that BPS currently stock. Maximised by a large 90-degree screen and multiple ARRI cameras, the front of the stand really drew a lot of attention. Having the opportunity to work with their partners ARRI, who sponsored the stand, was great as it really maximised the brand and introduced focus on other products on display.
Infocomm, the second event we attended in June, is the largest pro-AV show in North America with 44,077 registered attendees. Some of our team jetted off all the way to America (Orlando, Florida no less!), to work alongside our clients Prysm, AVI-SPL, and Multitaction.
Team members who attended had a really fantastic time at Infocomm 2017. After working tirelessly to make sure our clients got ahead of the game in their set up, it was very exciting to see the new designs for all three of the clients come together at the show.
With a dynamic build team, a last-minute addition of an extremely heavy video wall was installed on the AVI-SPL stand – the team really are masters of creating the impossible onsite!  Check it out here.
Prysm's new look and feel was well received through their new stand design, with a real focus on creating the right atmosphere on the booth with programmable lighting, planters and defined meeting areas for demos.
Multitaction saw an addition of their breakout meeting area, behind chunky slats for privacy and intrigue, as they performed ongoing demos. This was a unique project that paid off through great results at the show.
If you've got any kind of exhibition design needs, our team are keen to discuss your ideas! Just get in touch and we can work with you to create exhibition design that portrays your brand image perfectly, uniquely, and creatively.
Click here to contact us today.