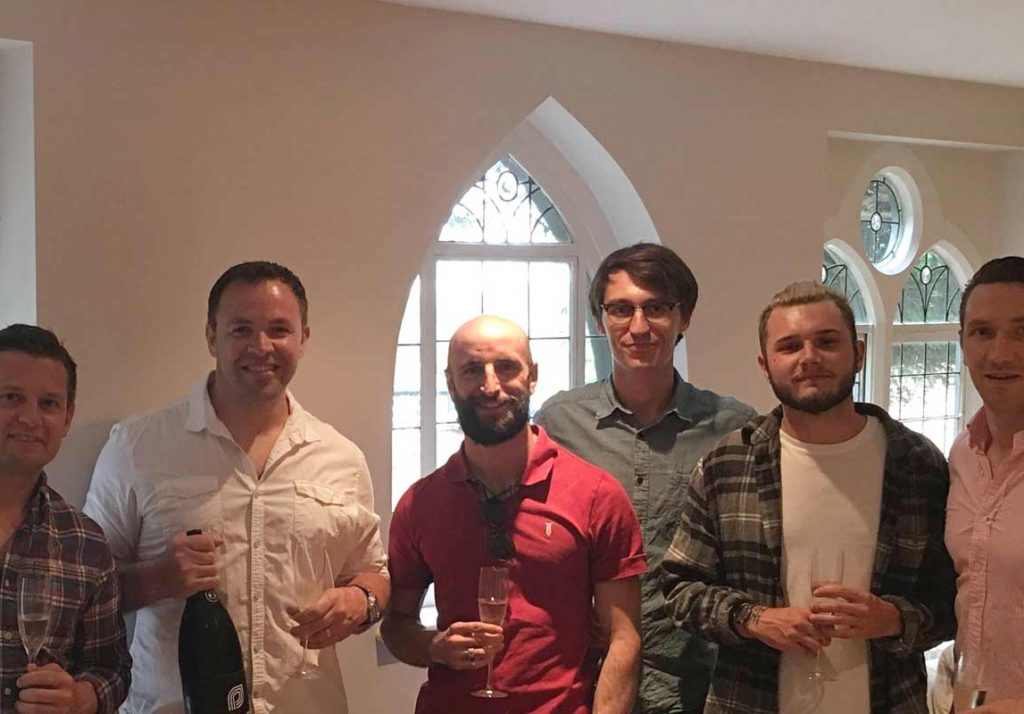 Say Hello To New Recruits
Team Updates
After a successful and very busy 2016 we're delighted to welcome some new recruits to team Prodigio. We're very excited to have them on board and we think you'll agree that they're a very talented bunch. Please say hello to …
Mike Slivkin
As a Design Engineer and Play Space Designer in previous roles, Mike brings a whole host of skills to our growing creative team.
With over 10 years of experience in the design studio he has developed his passion for animation, visualisation and architecture, as well as photography and more traditional art.
In his spare time, Mike practices combat through his love of martial arts and when he's not busy getting fit, you'll find him focused on growing a beard.
Ben Goodey
Ben is another new, talented member of our design team and he brings three years of exhibition design experience to Prodigio.
With a BA (Hons) in Interior Architecture & Design, Ben was able to take positions as Studio Manager and Project manager at MH Exhibitions.
You should definitely check out Ben's band AvaGrace where you can find him rocking out with his awesome guitar skills.
Mathilda Barker
Managing our office at Prodigio HQ is new recruit Mathilda, who does a great job at keeping us all in check!
She has 6 years of impressive experience in office management and HR roles and we're looking forward to seeing her organisation skills help shape our new home in Pirbright.
Mathilda is Swedish and in her free time she very much enjoys socializing with friends and walking to relax and keep fit.
Ross Gilmour
With 3 years of experience in exhibition design, Ross takes the lead on various campaigns, managing many design projects at Prodigio.
As well as achieving a 1st in 3D Animation at Portsmouth University, Ross informs us that he was also honoured to win Time Magazine's Person of the Year in 2006. If 'Office Comedian' was an award, we think he'd definitely take first place in that one too!