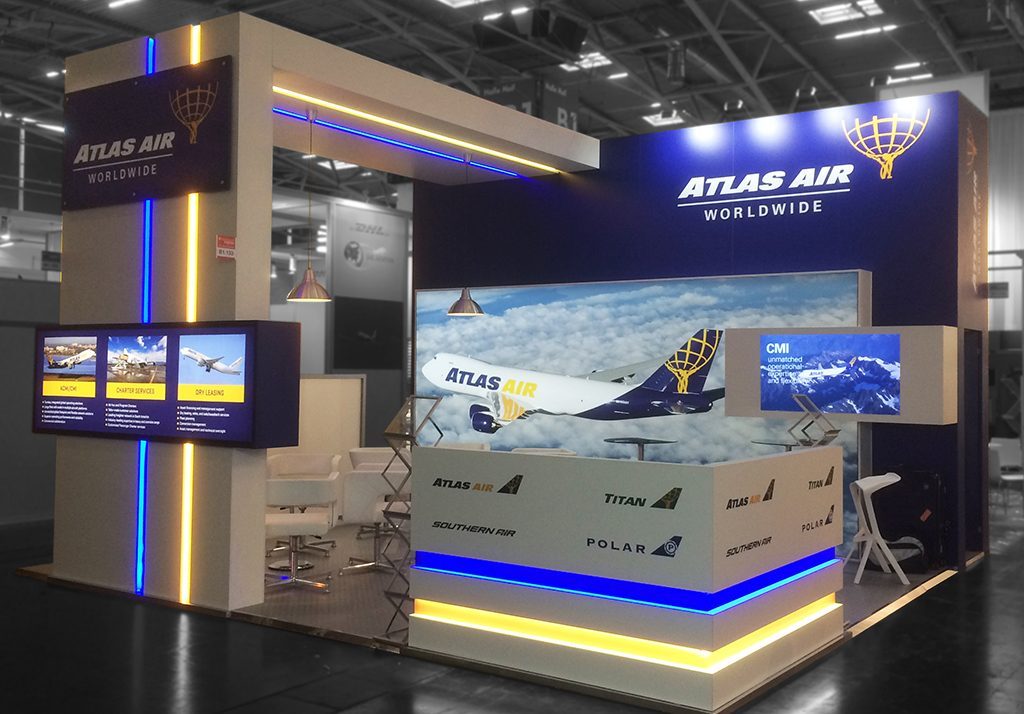 Welcoming our Newest Client: Atlas Air!
Latest Work
We are extremely privileged to work with clients all over the World. With the majority of our clients based in the USA, it is no wonder we are very versed at communicating via email and on the phone. However when our new client, Atlas Air, struck up conversation with us in our office communal coffee room, we were delighted to have the opportunity to work so closely on producing their fantastic new exhibition stand for the Air Cargo Europe 2017 Show.
Graham Perkins, the Vice President of Sales and Marketing at Atlas Air, EMEAI, said: "Prodigio worked very effectively with our pre-show brief and produced a fresh and modern design for our booth at the Transport Logistic Expo in Munich. The team used a very professional approach to their business and clearly take enormous pride in the end product which incorporated high quality and durable materials. We shared close communication with the team making sure everything was in place before and during the exhibition which resulted in a very smooth operation. We feel that working with Prodigio gave us peace of mind and confidence that our needs were top of mind, while maintaining a focus on delivering excellence."
If you're interested in working alongside Prodigio Design on your next exhibition project, contact the team today to discuss your ideas!