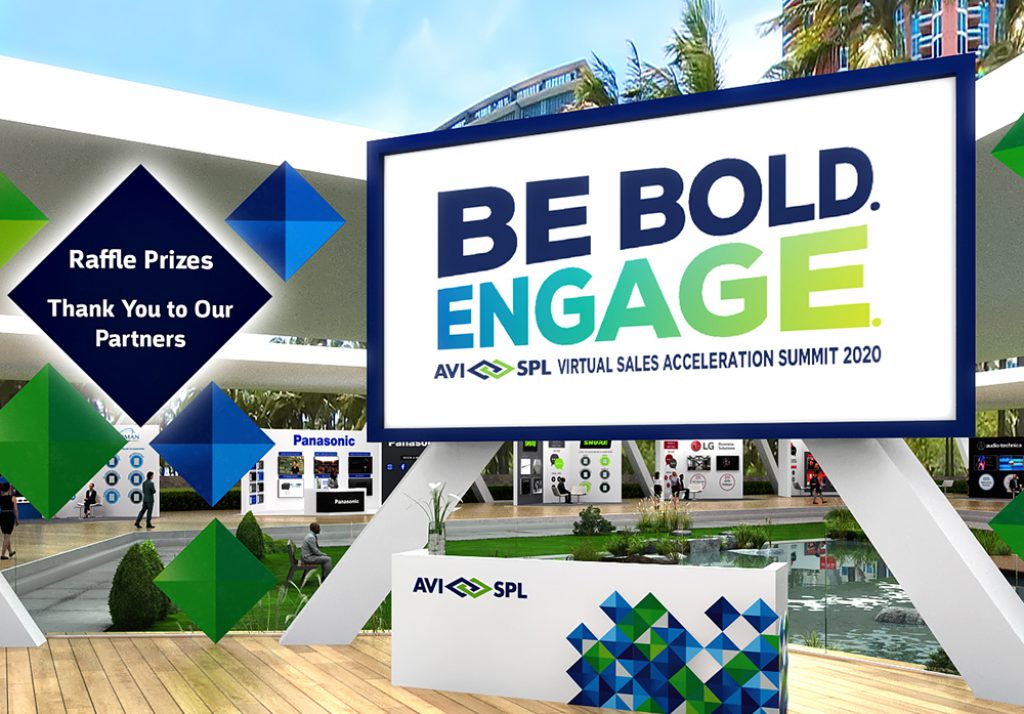 AVI-SPL VSAS 2020 – Virtual Sales Acceleration Summit
Latest Work
With the problems the world is facing at this time, the answer to AVI-SPL's annual sales summit came in the form of a virtual event for 2020. Prodigio Digital stepped up to deploy a custom-built, immersive tradeshow environment, to host AVI's selected vendors' content. With control over the design, colour scheme, and content, each vendor could fully tailor their booth to suit themselves.
All exhibitors had the use of a wide range of engagement solutions including-
– Demo videos
– 3D product showcases
– PDF product brochures
– Live Chat Integration – with the vendors' agents responding to questions in real-time. Just like a real trade show!
– Online booking system for longer meetings during or post-show
The goal was to move beyond the standard web-based expos and create something truly engaging. We pushed the interactive systems to engage and train AVI SPL staff, as well as providing a credible solution to vendor ROI and data capture.
Deploying a full login system for the show allowed us to create a custom-made tracking program to run in the background. What this meant is that we could deliver full tracking details to vendors both post-show and potentially in the future, in real-time during the show.