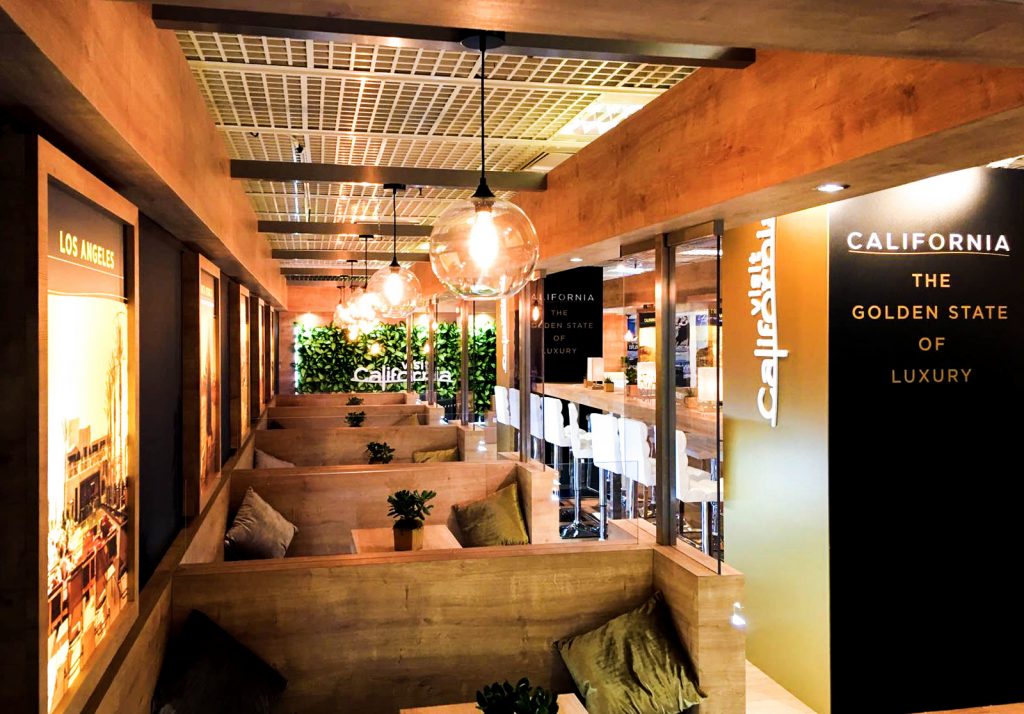 PRODIGIO IN CANNES
International News
The International Luxury Travel Market, held in Cannes, is the perfect setting for this luxury show and it was our sincere pleasure to deliver another booth for Visit California at this prestigious event.
Having won a Global Trade Show RFP (request for proposal) for the second time in 2018, we have been very fortunate to work with one of the World's largest non-profit organizations within the travel industry. We have created various booths in continents stretching from South America across to Asia, providing the Prodigio hands on personal approach at every event. So, it was great to be able to catch up with Alex Vigil (Global Trade Manager) at ILTM and reflect on the hard work that goes into designing and producing each booth.
For the team at Prodigio, seeing a design come to life is always thrilling, and even better than that is getting to see the clients first reaction to their booth! Our designers work very closely with each client to ensure the utmost satisfaction with the final product and it is important that we are on hand at the show to hand over the booth in person. We are proud of the Prodigio personal service and experience we deliver for our clients, providing reassurance and a boutique approach to your exhibition requirements.
Please do get in touch if we can assist you for your Global Trade Shows.