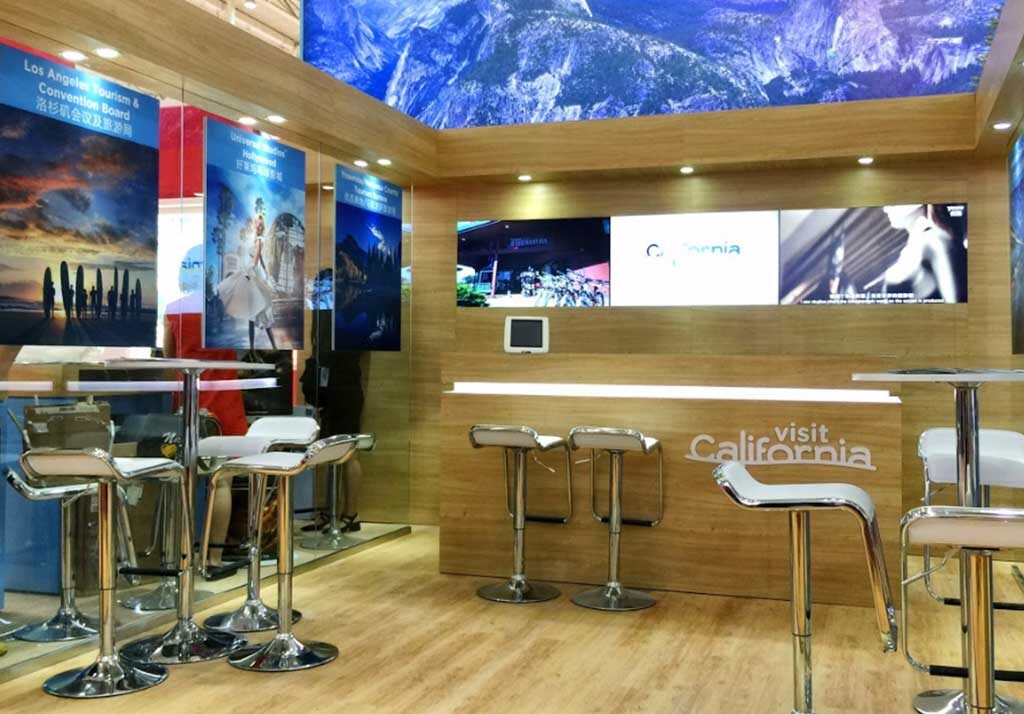 Working with Creative Communications Agency, Crowd to Create Innovative Solutions
Latest Work
Over the years, we have built great relationships with agencies that share the same passion and drive for innovation and technology as we do. These partnerships give us the opportunity to access insights in new and exciting markets.
To create effective exhibition design your stand must not only impress, but engage visitors. Crowd communications specialises in building a 'crowd' for your product or service through effective marketing and creative campaigns pre-event, during event and post-event. Sharing a global perspective, we work closely with Crowd on a variety of projects and campaigns, including digital marketing and interactive design, and they never cease to amaze us with their innovative ideas and strategies.
One particular project that Crowd have worked with us on is the exhibition stands we create for destination organisation, Visit California. You may have seen the case study of this project on our website, and Crowd's insight into digital marketing and engaging concepts helped to create something truly brilliant. Together we created interactive touch screens and iPad experiences that cleverly showcase the key attractions in the sunny state of California, USA. Integrating video elements into the design means that the stand has a real competitive edge against other exhibitors. The built in data capturing facility means the staff on the stand are able to efficiently and accurately collect the data from visitors.
Our team have worked alongside Crowd creating interactive and unique stands for Visit California for two years, at four events, and continue to liaise regularly to share creative concept ideas and insights.
Crowd also designed and built our stunning website, which not only looks great but with a seamless design, the functionality of the site is streamlined for a great user experience.
We would love to speak to you about the endless possibilities that come from our partnership with Crowd. If you would like to discuss working alongside Crowd, and ourselves please give us a call on 01483 331420, or alternatively you can email the team at hello@prodigio.co.uk.
Click here to see our case study on Visit California.