Prodigio in Las Vegas
International News
The NAB Show is our largest show of the year, with the number of clients increasing yearly. NAB is located in Las Vegas and welcomes over 1,600 exhibitors with more than 90,000 visitors!
This year Prodigio increased its client base to 10, these included: AWS, Applicaster, Dejero, Shotoku, Main Concept, Telestream, EVS, Dalet, Signiant and Ooyala.  Despite being across the Globe from our clients, we have a worldwide reach and we manage expectations and communications with ease.
Applicaster was our newest client this year and requested a design that provided two demo zones and an open meeting area. We applied Applicaster's branding and added natural rustic timbers and unique lighting, which made the booth modern and inviting.
Telestream requested a new design in 2018, which was continued into this year. The design included blue mood lighting, large scale graphics, and the infamous eye-catching 3D lit logo. This year's updates included casual seating being added to the top of the double-deck structure, as well as 3 new semi-private huddle spaces.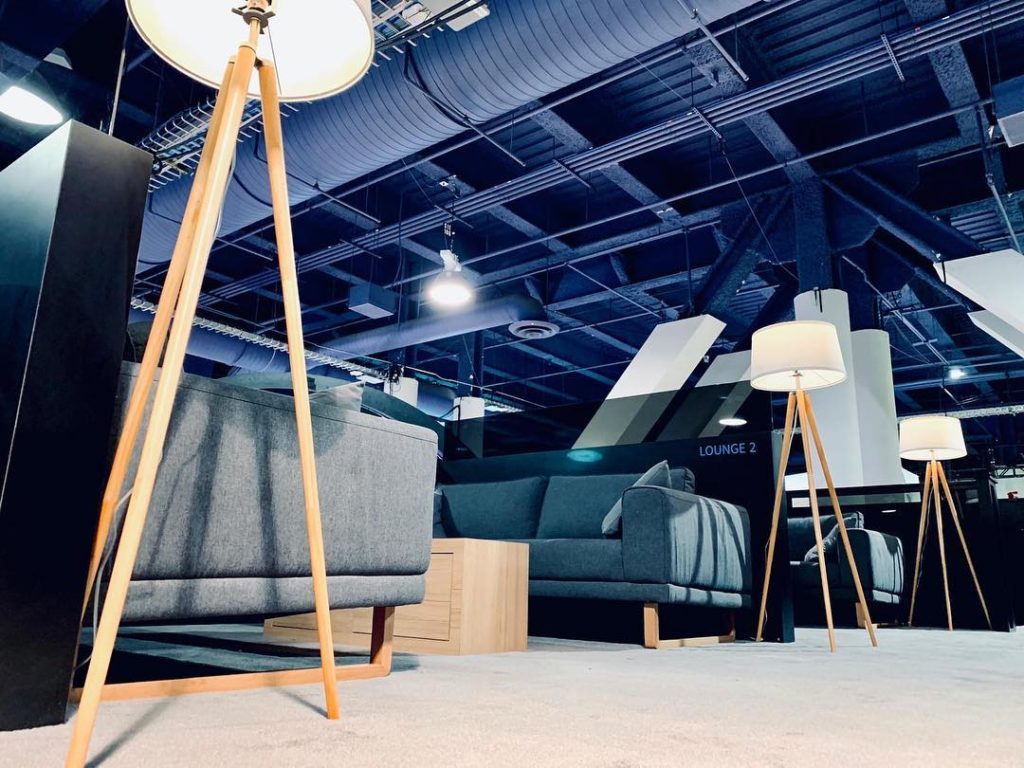 We love this opportunity to meet up with our clients from across the globe, and we look forward to continuing our relationships in the future!
If you're an exhibitor and want to speak to someone about exhibiting at NAB, you've come to the right place! Get in touch with our team to discuss your next project.