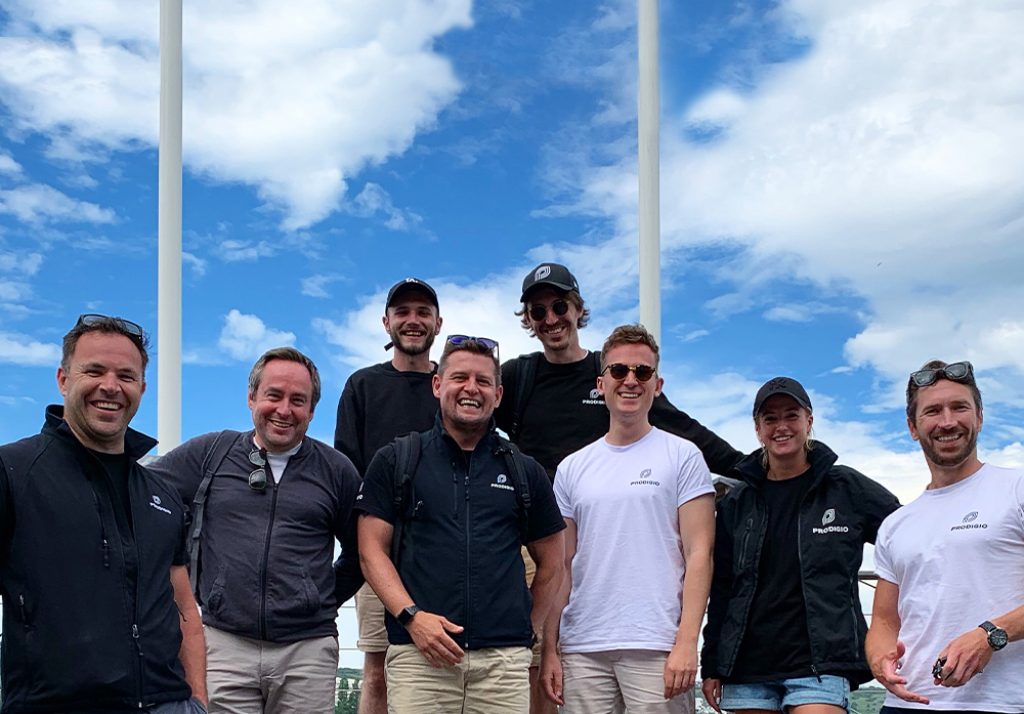 Meet the Prodigio Team
Team Updates
Our team has a passion for exhibition design and innovation, and we continuously produce exciting and creative projects. Scroll down to meet the team that makes Prodigio a family.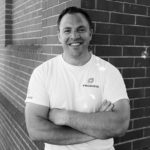 RICHARD DILLEY – MANAGING DIRECTOR / PROJECT MANAGER
Richard is a dynamic business manager with excellent sales and marketing skills, with the ability to shape and lead within organisations. His highly accomplished 20+ years' experience in a diverse range of International Blue-Chip companies brings a fresh approach to the business. As an integral part of the team his infectious personality adds to the Prodigio experience, he is also not afraid of rolling up his sleeves and making sure we deliver the very best service for our clients. Richard's passion is sailing his love for motor cars and spending time with his family.
MARK SYDENHAM – DIRECTOR / PROJECT MANAGER
After gaining a Bachelor of Arts degree in product design at Coventry University – Mark went on to complete his Masters in Design, graduating in 2001. He is a highly motivated and experienced designer and project manager with over 18 years' experience, previously working as a senior designer and project manager for an international exhibition design consultancy. His experience spans many areas; supporting and advising a global client base from small independent firms to large multi-national corporations across all aspects of exhibition design, from design inception and client liaison, through to project management of the physical build. Mark loves to spend his free time fishing on our coastal waters and rivers, surfing and keeping fit. He is also a self-proclaimed chocoholic and is often found raiding the ice-cream fridge in the office!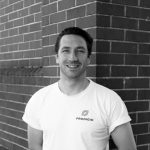 CLAUDE PETT – DIRECTOR / HEAD OF CREATIVE + EXPERIENTIAL
Claude is an Influential designer with a keen eye for detail. Influenced in his formative years by his Architect Grandfather, a strong engineering and artistic background coupled with a love of cars, led Claude to graduate with honours from the world-renowned Transport Design Course at Coventry University. He is always keen to push the boundaries of what is possible. An avid follower of trends and innovations, his passion for design is infectious throughout the team. His ability to turn the ordinary into extraordinary is exemplified in the numerous Design Awards and accreditations received throughout his 15+ years' experience in the exhibition design industry. A keen athlete, he still likes to think he can cut it on the rugby/football pitch, although he should probably admit he is better off watching these days! He can often be found looking longingly at his original 1950's Series one Landover, or pretending he is Lewis Hamilton in his BMW race car.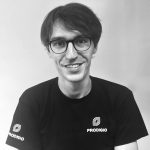 ROSS GILMOUR – HEAD OF RESEARCH, DEVELOPMENT AND TECHNICAL INNOVATION
Ross is a CAD specialist and excels in 3D visualisation, pushing the software to its limits. He loves minimalistic and sleek designs – think clean lines and simple considered design with a strong eye for detail! A beautiful example of a project that catches his eye is Apple Park by Foster & Partners. Ross has over 5 years of design and project management experience in the industry, working alongside blue-chip clients to coordinate their key global marketing and exhibition goals. Ross looks for design inspiration through real-life experience and following the latest trends through social media, including sectors such as Travel, Architecture, Modern Art, Product Design, Industrial Design, Automotive, Museums, and Exhibitions. Outside of work, Ross is a keen follower of all motorsport, a prolific gig-goer, and a fledgling mountain biker.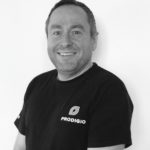 MILES ALDERSON – DESIGNER / PROJECT MANAGER
With a wealth of experience of over 20 years working in the global exhibition industry, Miles graduated from the highly regarded Hull college of Museum and exhibition design. He enjoys the various challenges of delivering a project and creating innovative and immersive environments. He has worked on varied Blue-chip accounts in various industries and always strives to provide the client and visitor with a lasting positive experience. Growing up in a design lead family, his father being an architect, he is heavily influenced by classic design and architecture. Miles enjoys many outdoor activities such as mountain biking and running and has a very keen interest in music and DJing. He also enjoys travel and experiencing different cultures and traditions.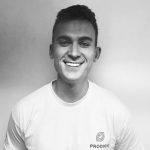 CHRIS BRYAN – DESIGNER / PROJECT MANAGER
After graduating in Industrial Design from Bournemouth University, Chris joined Prodigio in 2017.  His ongoing desire to produce high-quality designs originally started with his interest in Formula 1 automotive design.  This stylish area has equipped him well for his Prodigio experience. Always on the lookout for the latest trend to implement into his work, Chris ensures that his designs are fresh and full of innovation. Outside of the office, Chris is a bit of an adventure seeker with some exciting travels under his belt, including Asia, Australia, New Zealand, North America, Europe and most recently, Sri Lanka. Aside from travelling, Chris also likes to spend time with his beloved golden retriever and follows all forms of competitive sport, however, Formula 1 and Handball have been his passions for many year.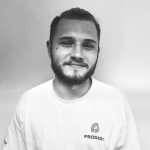 BEN GOODEY – DESIGNER / PROJECT MANAGER
Ben drives creativity within our team and has an exceptional eye for detail. In general, anything quirky inspires Ben and he enjoys unusual, yet relatable designs, such as the work of Anish Kapoor's sculptural work. Having always been inspired by deconstructivist architecture by the likes of Daniel Libeskind & Zaha Hadid, He loves introducing new materials and is a lighting guru, creating the perfect ambiance in his designs. Outside of the office, Ben likes to perform rock concerts & record music with his bandmates, as well as watch movies and spend time socialising with friends. Additionally, Ben enjoys visiting architectural landmarks and creating art as a graphic designer.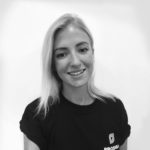 GEORGETTE ESPLEY – OFFICE MANAGER
Our Office Manager Georgette is responsible for providing efficient and effective support to the directors and design team while controlling and maintaining bookkeeping and the accounts system. Georgette is a great organiser and the glue that keeps the office together. Being a keen social media advocate, Georgette runs our business platforms, keeping us up to date with new trends and showcasing our designs and team culture. When Georgette isn't at the office, you will find her outside riding horses and taking her dogs for long walks. Another outdoor passion is scuba diving and having completed her PADI Course in Thailand, Georgette can now call herself a fully qualified divemaster!
ASPEN – CHIEF CUDDLER
Claude's little helper and an expert in cuddles. Her favourite hobbies include running, tennis balls and destroying loo rolls…