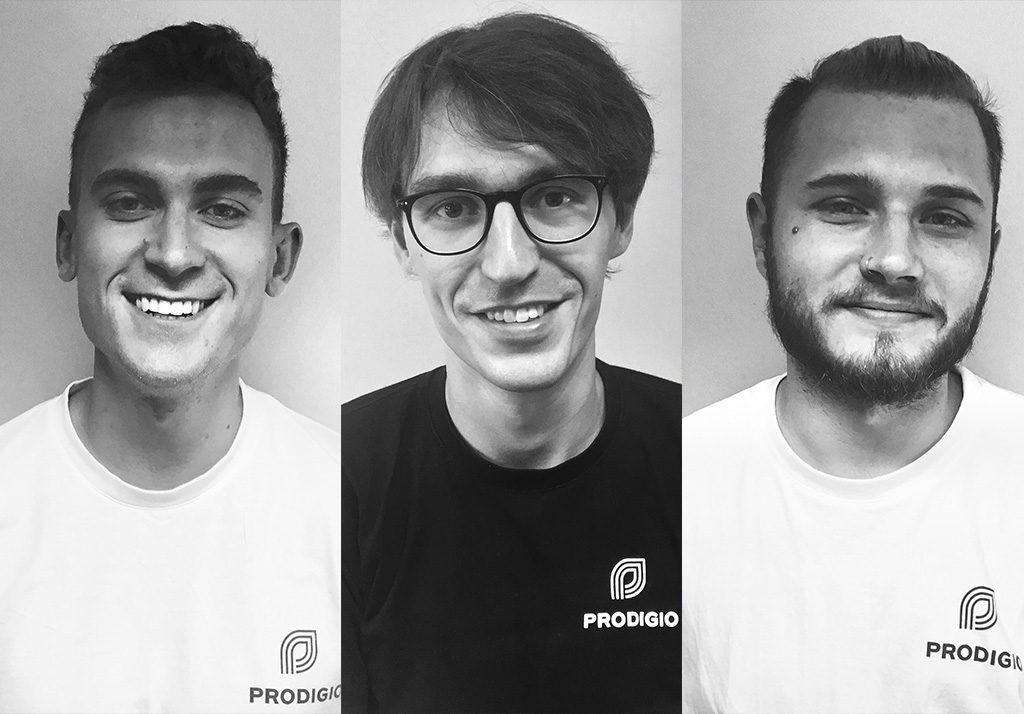 Meet the Faces Behind Prodigio Exhibition Design
Team Updates
In order for us to produce the exciting and creative work we do, we need our team of designers with a passion for exhibition design and innovation behind us! We would like to introduce you to our core design team who work together to meet the client requirements and exceed their expectations time-after-time.
Ross Gilmour
"Motorsport fanatic, gig goer, beverage lover." 
Ross is our 27-year-old, motorsports, live music and cooking fanatic. In regard to design, Ross loves the more minimalistic and sleek feels – think clean lines and simple considered design with strong detail!
A beautiful example of a project that catches Ross's eye is The Apple Park by Foster & Partners. Transforming miles of asphalt sprawl into a haven of green space this stunning piece of architecture is located in heart of the Santa Clara Valley.
Ross looks for design inspiration in a number of different sectors, including Travel, Architecture, Modern Art, Motion Graphics, Industrial Design, Motorsport, Museums & Exhibitions.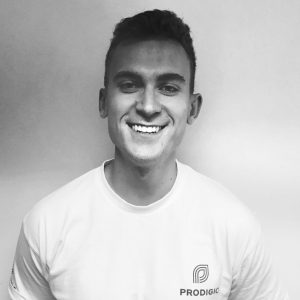 Chris Bryan
"Keen skier, gin lover, all round good vibe chaser."
Graduating with a degree in Industrial Design from Bournemouth University in 2016, Chris has had a keen interest in design from an early age (from his childhood love of Lego!).
When Chris isn't designing, he likes to think of himself as a bit of an adventure seeker with some exciting travels under his belt, including Asia, Australia and New Zealand. Aside from travelling Chris also likes to spend time with his beloved golden retriever and also follows all forms of competitive sport, however, Formula 1 and Handball have been his passions for many years.
Chris' design inspiration could come from literally anywhere; a building, a car a public space – the list goes on! The passion for high quality work in Chris's designs stems from his love of high-end Formula 1 racing cars with sweeping curves of high quality materials.
Always on the lookout for the latest trend to implement into his work, Chris ensures that his designs are fresh and full of innovation. By throwing himself into his projects, he shows passion and enjoyment, thus ensuring the design is enjoyed by the client too.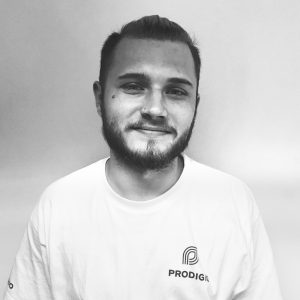 Ben Goodey
"Rock band guitarist, movie fanatic, social butterfly."
Having always been inspired by deconstructivist architecture by the likes of Daniel Libeskind & Zaha Hadid, Ben keeps up with design trends and checks out design on platforms such as Pinterest and Dezeen to stay driven and constantly improve his design skills.
Outside of the office, Ben likes to perform rock concerts & record music with his bandmates, as well as watch movies and spend time socializing with friends. Additionally, Ben enjoys visiting architectural landmarks and creating art.
In general, anything quirky inspires Ben and he enjoys unusual, yet relatable designs, such as the work of Anish Kapoor's sculptural work. Kapoor's mesmerizing focus on colour and pigments really sparks engagement in ben designer mind. Ben's main source of inspiration is from the people around him, and really bounces of the other designers in the office to produce really creative designs.
Now that you've had some insights into the team, take a look at what they can do in our case studies!