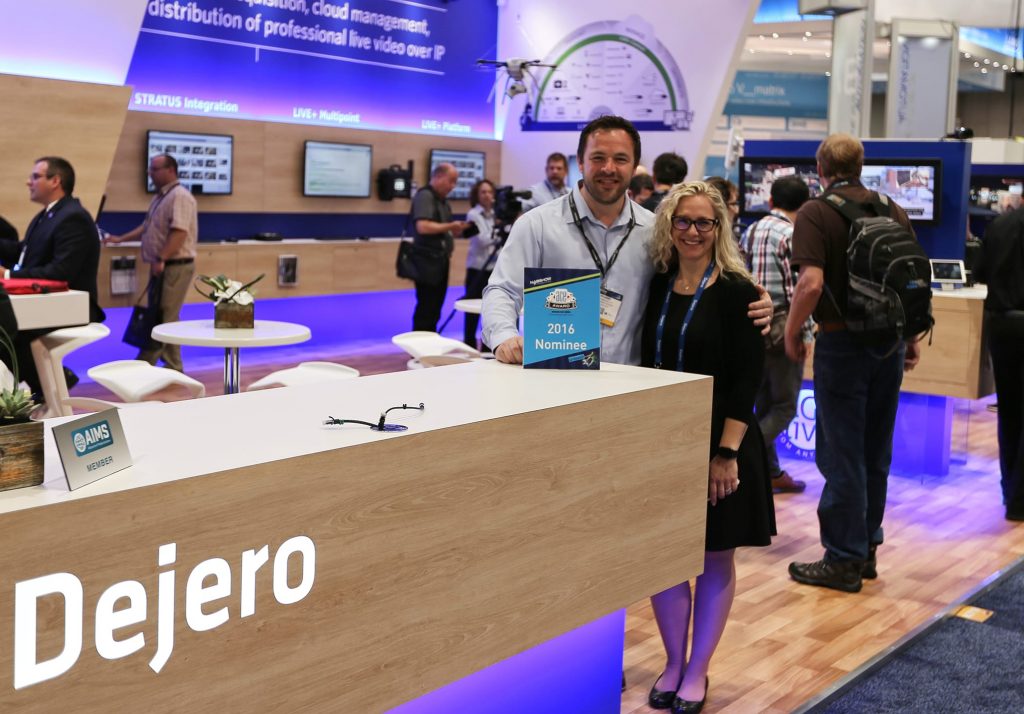 The ACE Awards
International News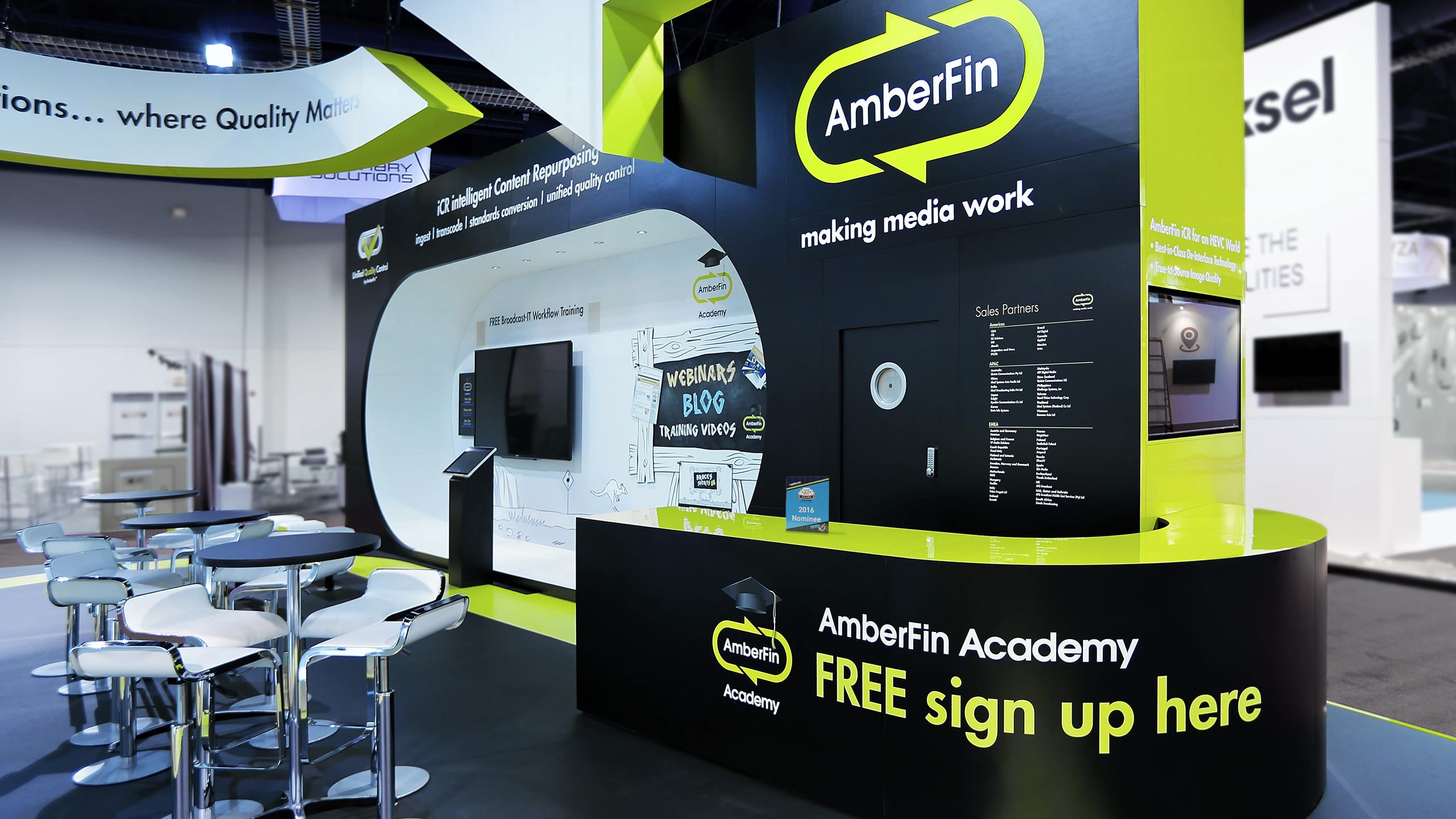 The Ace Awards at the NAB Show in Las Vegas recognise show exhibitors for their innovations in booth design and execution, and it's one of the most prestigious awards for our sector.
This meant that we were of course thrilled when our design for Amberfin was nominated two years ago and more recently in 2016, a stand we built for Dejero was also awarded a nomination.
Exhibition stands are judged on three points of criteria:
Creativity: use of colour, sound, light and other creative elements
Effectiveness: how well the booth draws in and engages the visitor?
Overall structure: quality of the build and innovative use of materials
Both Amberfin and Dejero were delighted with the nominations and they received a lot of publicity as a result.
As you can imagine, for our team it was an absolute honour to hear that our clients had been nominated and it's fantastic for our team to receive this recognition – it inspires us to create award-winning stands for all of our clients!